Warehouse racking inspection
Do you want to have an inspection of your warehouse racking, or are your racks due for an annual inspection? Then request a warehouse inspection at Wijkeurenstellingen.nl.

A warehouse inspection ensures the safety of your employees and is required by law. Below you will find all information about the proper review of your warehouse racks.
To ensure your and your employees' safety, you must have scaffolding inspected yearly. At Wijkeurenstellingen.nl, we have various certified inspectors who extensively and expertly inspect your statements. Afterward, you will receive an extensive inspection report as evidence for your periodic warehouse inspection.
Inspection of warehouse racking: The legislation
The Working Conditions Act requires employers to make safe work equipment available to staff. When it comes to a warehouse, this includes storage systems, such as warehouse racks.
The Working Conditions Act states that racking must be of sound construction and comply with the applicable Commodities Act regulations.
As a result, having racking inspected after installation or repair is a legal requirement, as is a yearly inspection to determine whether the racking was adequately maintained.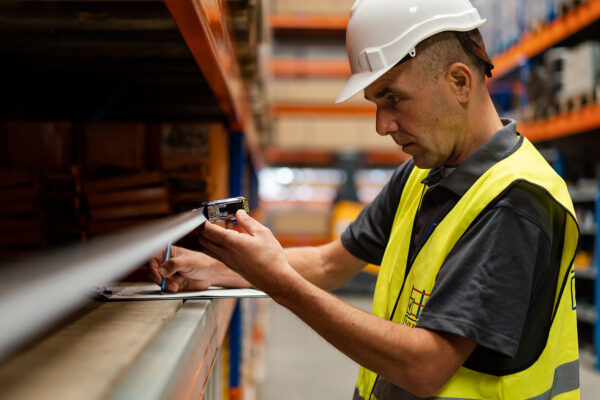 Inspection of warehouse racks: Safety
The reason for the legal obligation lies in the safety that you, as an employer, must be able to guarantee for your staff on the work floor. All materials with which the staff works must therefore be in order.
For the warehouse racks, efficiency is often looked at, but this can be at the expense of attention to safety or sufficient maintenance.
The inspection assures the safety of the structures of the storage systems in your warehouse and maps out any necessary repairs.
Inspection of warehouse racks: The implementation
The inspection consists of a tour through your warehouse, where we look at the technical condition of the storage systems. Among other things, we look at the load and if there is adequate protection.
Our inspectors carefully check your warehouse and then link the findings to a clear and concise report that gives you insight into any repairs or maintenance.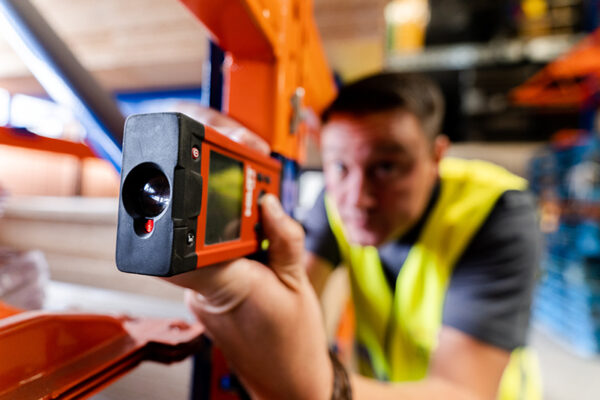 The checkpoints for the inspection of a warehouse rack
During an inspection, your warehouse racks are thoroughly inspected.
For example, the yokes, beams, wishbones, shelves, and other parts are checked for deformations and uneven loads, and pallets' securing and crossing are examined. In addition, the racks are inspected for damage and assessed for safety, which must be guaranteed.
This will be done in accordance with the NEN-EN 15635 and NPR 5055-1 standards.
If we find too many defects in the storage systems and safety can no longer be guaranteed according to European standards, the racking fails inspection. In that case, you must repair or replace the racking before you receive a certificate of approval, after which the racking can be used again. Possible reasons for rejection are:
Do you want to prevent a rejected warehouse racking? Then ensure a timely inspection and carefully track the maintenance of the racks. Doing so prevents problems with the warehouse racks and allows your staff to work safely.
Request warehouse inspection
Do you want to have your warehouse inspected to guarantee safety and comply with all legally established standards? Then request the expert inspectors of Wijkeureneringen.nl for an extensive inspection.
Request an inspection or contact us for more information.
Request warehouse inspection
You can sign up by filling in the form. If you have any questions, you can always contact us.