Warehouse racking checklist
Do you want to make sure that your warehouse racks meet all requirements? With this checklist's help, you can ensure that everything in your warehouse meets requirements. When using it, you will find out what must be solved for a safe work situation. Wijkeurenstellingen.nl is happy to help you ensure a secure warehouse through professional and independent inspections of your warehouse racks.
Warehouse racking parts checklist
The checklist allows you to inspect your warehouse to see if all racks are in order. On the list, you will find the following points:
In addition, various parts must be checked for damage.
This checklist allows you to meet your maintenance obligation, giving you continuous control over the safety of the warehouse racks.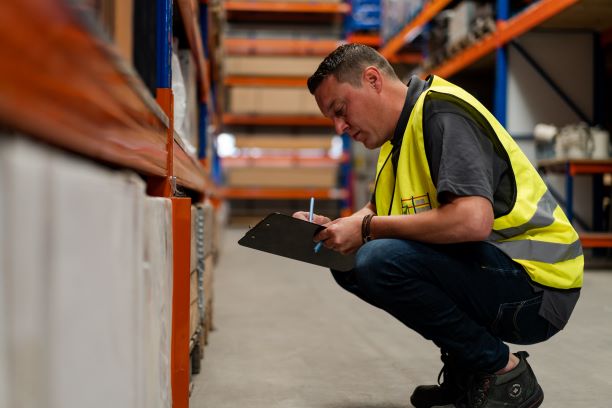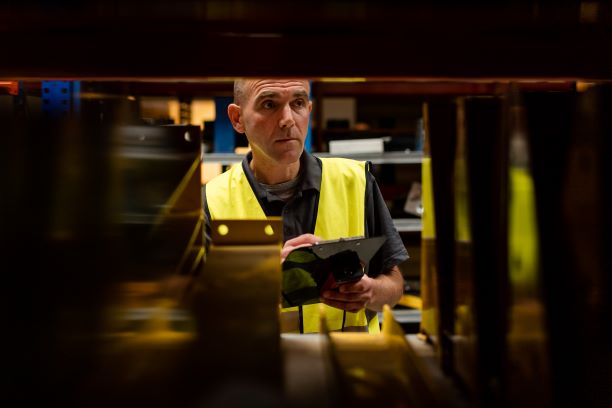 Have warehouse racks inspected
Although a warehouse racking checklist ensures that you can guarantee the safety of the warehouse racks, this does not count as an official inspection.
As a company, you have the legal obligation to inspect the warehouse racks annually by a certified inspector to ensure that everything meets the applicable standards. To do this, you can enable Wijkeurenstellingen.nl. Our experienced inspectors will come by to inspect all racks in your warehouse.
This inspection is mandatory on an annual basis as well as after the installation or renovation of new scaffolding.
If, while going over the 'warehouse racks checklist', you come across issues that mean you can no longer guarantee the safety of the racks, it is essential to repair them as soon as possible. A repair or even renewal of parts of the rack may be necessary before you can use the warehouse rack again.
You can also ask us for expert advice about the possible maintenance of your racks. This way, we keep your warehouse safe for all employees.
Professional warehouse racking checklist
Do you want to be sure that all racks in your warehouse are safe? Then check your warehouse racks with the help of this checklist and have your warehouse inspected annually by an independent inspector.
Make an appointment with Wijkeurenstellingen.nl for an extensive inspection. If you have any questions about the inspection or the checklist, please get in touch with us.
Request warehouse inspection
You can sign up by filling in the form. If you have any questions, you can always contact us.