Would you like a warehouse inspection to ensure that everything meets the applicable standards and that you can optimize your workspace? Then go to Wijkeurenstellingen.nl for an extensive inspection by an expert inspector who thoroughly reviews your warehouse to check whether everything is in order.
Comprehensive warehouse inspection
According to the Working Conditions Act, the employer is liable for the maintenance of the warehouse. In particular, the maintenance of warehouse racks is essential for the safety of the warehouse. Our inspector will visit your warehouse and check all racks during the inspection. This includes:
This is done extensively for warehouse inspection, which on an annual basis, is mandatory for mechanically loaded storage systems to ensure your employees' safety. This includes pallet racks, drive-in racks, and cantilever racks.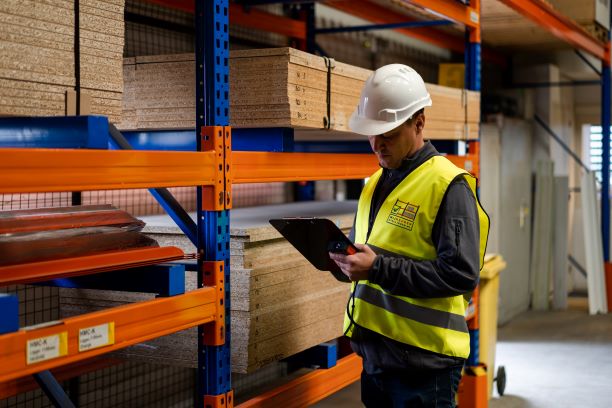 Warehouse inspection with careful reporting
After the technical condition of your warehouse racks has been inspected, a report is drawn up by the inspector in which their findings are clearly and concisely communicated. . This gives you insight into the possible points of attention and any required maintenance of your warehouse racks.
It may be that the inspection shows that racks need to be repaired or even replaced before you You will receive approval for the racks, and your warehouse will comply with the safety regulations.
Warehouse optimally equipped
The warehouse inspection looks at different points so your warehouse can be set up as safely as possible. You can also check some points using a checklist to comply with your maintenance obligation, but the inspection of the warehouse racks is required by law.
Our inspectors can also advise you on the optimal design of your warehouse, taking into account safety and looking at walking paths and speed. This way, you ensure a safe and optimally functioning warehouse where all employees can work.
Request a warehouse inspection?
Would you like to have a warehouse inspection carried out to inspect whether everything meets the requirements? Then you can contact Wijkeurenstellingen.nl for an extensive inspection by an independent inspector. We are happy to help you find a safe working environment.
Please make an appointment or contact us for more information.
Request warehouse inspection
You can sign up by filling in the form. If you have any questions, you can always contact us.