According to the Working Conditions Act, an employer must ensure a safe and well-maintained warehouse. After an inspection, whether it is the annual mandatory inspection or an inspection after a move or renovation, you will most likely have to hire a company for repairs to your warehouse racks.
Isn't it much more helpful if the same party can do this? As an independent party, Wijkeurenstellingen.nl not only takes care of the warehouse inspections but, thanks to partnerships with various suppliers, we can also take care of the necessary repairs. Thanks to our partners' knowledge, expertise, and experience, you can avoid unnecessary costs and accidents.
Inspection and repair of warehouse racks
Your employees' safety is paramount. So it is essential to arrange an annual inspection of your warehouse by an independent inspector. Consequently, one of your employees cannot do this even if they are authorized. You often have to approach two different companies, one for an inspection and one for the necessary repairs afterward.
Wijkeurenstellingen.nl removes this need. We take care of the official inspections and immediately settle the project by ensuring the maintenance is completed quickly. Because we are in direct contact with various suppliers, we can supply any rack so that your warehouse quickly functions optimally again.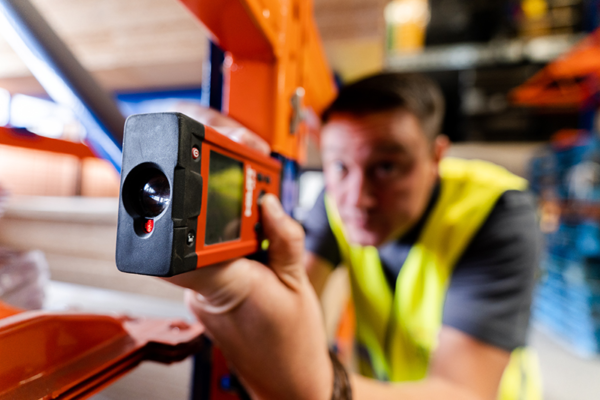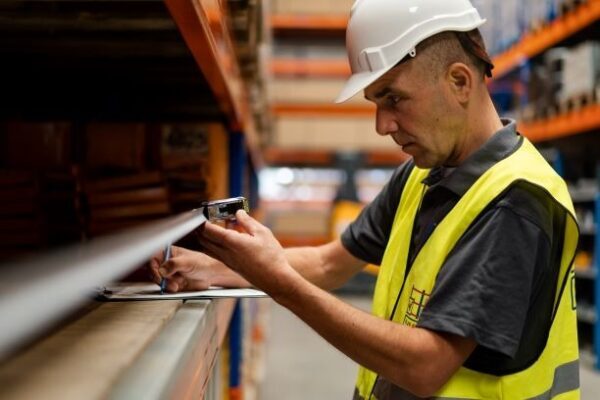 Protect your warehouse from greater damage
Even if racks fail unexpectedly, you can contact us. An accident is always possible. Was there a collision, or was an incorrect weight estimate made when loading a rack? Then quickly schedule a repair to prevent even more damage.
Damage to your racks is always inconvenient, which is why we ensure that we take your logistics process into account during the repair so that your daily work is impacted as little as possible. We take care of large and minor repairs in no time.
Professional inspectors and mechanics
Our independent experts accurately repair your warehouse racks so your employees can return to work safely. We can also advise you on how to set up the warehouse as optimally as possible to get the most out of the space.
Our inspectors have years of experience with all types of racking and are happy to offer you advice. For years, we facilitated necessary repairs to warehouse racks. Minor damage can have a significant impact on the load-bearing capacity of a rack. As a result, it is vital to regularly check your racks and have damaged parts repaired or even replaced.
Warehouse rack repair by Wijkeurenstellingen.nl
Does one of your racks need a repair? Or are you looking for an independent party authorized to carry out the annual warehouse inspection and realize the subsequent maintenance as quickly as possible? Please feel free to contact us for more information.
Curious about the costs? Request a free quote, so you know where you stand. At Wijkeurenstellingen.nl, we guarantee safe and optimally functioning warehouses.
Request warehouse inspection
You can sign up by filling in the form. If you have any questions, you can always contact us.